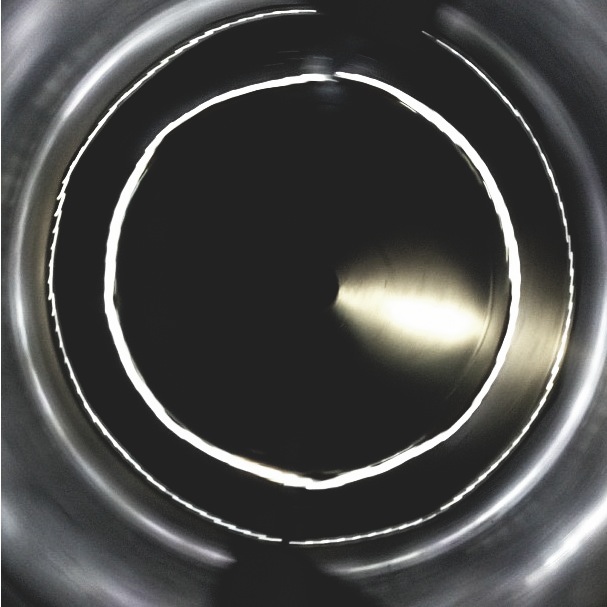 Monolith Pillar | 2013
The constantly transforming city challenges the skies with scrapers, which reach above and beyond. Al Hashemi's work for Time and Space Matter, plays with the idea of time being the factor in an ever-evolving space. She retraces the footsteps of the creation of these buildings, one constantly sees around them, and comes back to AlQuoz.
Through her search in the neighborhood she felt rooted, to the start, and raw stages of the towering construction sites. The first step taken in order to make a dream a reality took place within these streets, brining her to the ques- tion, which led to her inspiration,"What is the most popular matter here, and what is its importance?"These questions took her to her point of realization that at the end result of a building, one tends to look at everything besides its very base. One looks at its interior, exterior, one looks at it as a whole structure, discussing its being, and constantly overlooking the simplicity of its beginning, thus bringing Al Hashemi to the point in which is shown in her work.
Focus is carried through the very contemporary and minimalistic work exhibited. The cement block, an object which literally defines itself as the base and sole building block of every structure, and every tower surrounding us, is blown out of its small proportion as if angry to take the backseat in the lime light for all these years, and finally exploding. A normal cement block is heavy in nature, rough, lifeless, and very sturdy. The cement block brought to life here, maybe towering like its progressive relative ʻthe building' but it doesn't carry half its real weight. Made from polystyrene, it contradicts its size, with its weight. Challenging the viewers un- derstanding of what is actually sitting in front of them. Its glue in life, a sight that is constantly seen regardless of location, the cement mixer, is juxtaposed on a smaller scale, creating an imbalance and connection. The mixer is taken out of its rugged state, with a clean shiny foil finish again, bringing elements of how the unfinished product would appear in its raw, and forgotten bases. Image:
Monolith Pillar, 2013 3m x1.5m x 1.5m