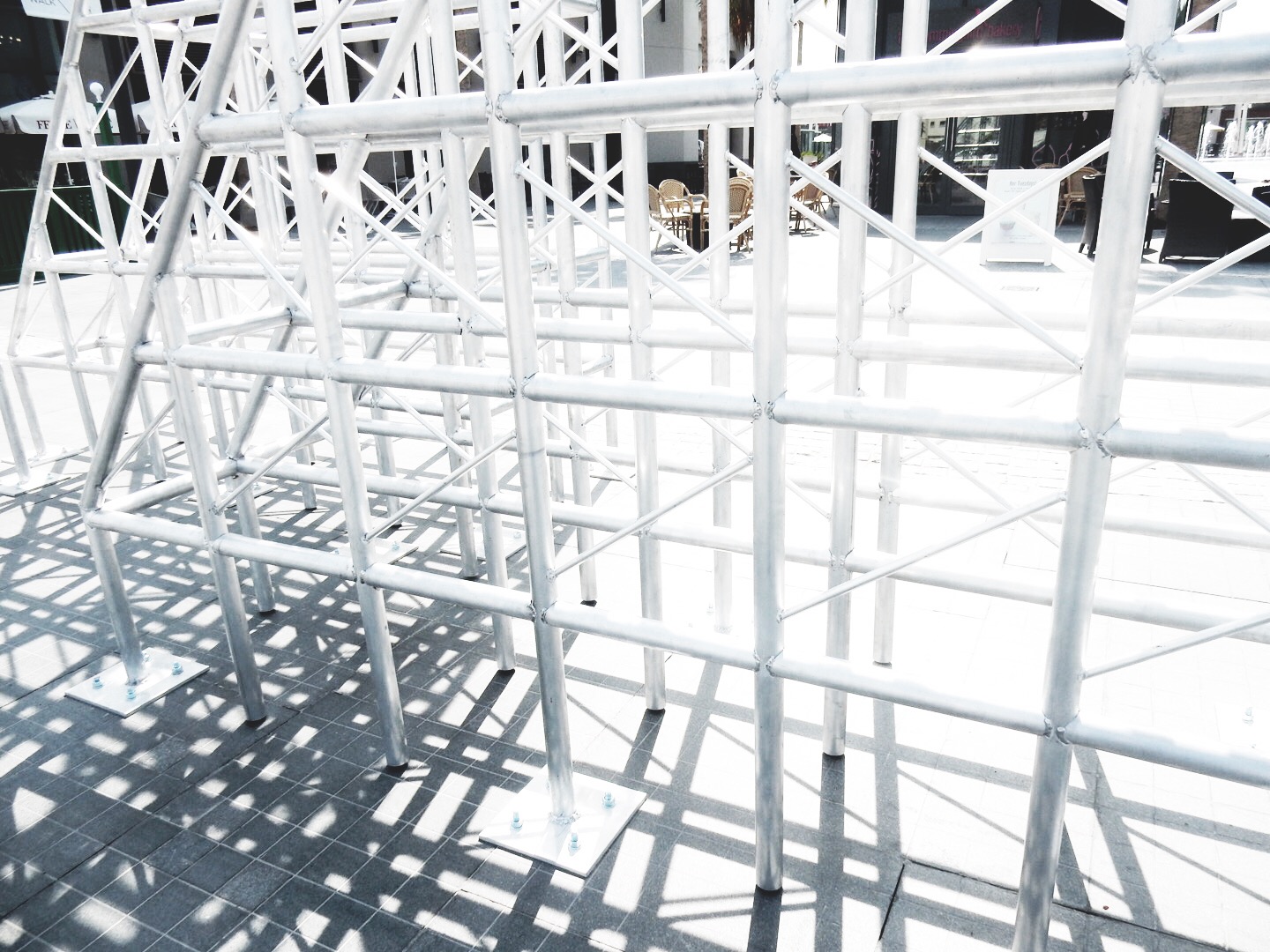 Truss.T | Dubai Design Week 2015
Creating abstract shapes made out of aluminium truss and scaffolding poles, inspired by the shape of sails and sailing boats, the artist applies negative space sculpture to define the object with a construction inspired scaffolding metal pole frame. The sail captures a moment of work-in-process. The moment of an unfinished work, yet it is in the state of 'happening'. The Truss symbolises the state of any form or object trusting the fundamental history of itself, forming a necessary base and core to provide protection and support.
The sculpture of the sails made out of scaffolding metal poles comes from the series of work the artist has been exploring. Inspired in part by the Emirate's graceful and historic Arabic dhow sailing boats, and part by our city's constant evolution through transformative construction.
The conceptual idea comes from the artist's search for her story in relation to space and time of the given locations. AlHashemi's practice focuses on shedding light on the history of the place to take part in the making of the outcome. That ritual of nomadic search for inspiration in the area of where her art is being displayed. Through this search, AlHashemi finds her medium, deconstructs it, and reconstructs it again to bring the exterior in on what usually would be overlooked.
Supported by Meraas
Through its destinations in Dubai, Meraas has built platforms that inspire creativity, showcase art from the region and make it accessible to the Residents and visitors of Dubai. It's endeavor is to make art accessible and promote a culture for its appreciation.

CITY WALK by Meraas